Dredge Refurbishing and Modernization

Providing turn-key hydraulic and controls design, implementation, installation and maintenance.
In today's market to stay competitive you NEED to get more out of your dredging equipment. And to get more, you need to modernize your equipment. Upgrading existing dredger systems is a faster, more cost effective solution as it offers reusability and functionality of the older dredges with a lower re-investment.
RG Group & Kruse Integration have come together in a strategic partnership to offers a full range of services. Providing turn-key modernization and upgrades of existing or new dredges for contractors, OEM builders, sand & gravel, government and used equipment suppliers. With this strategic alliance, we are positioned to provide complete lever room upgrades, dredge control modernization, hydraulic upgrades and electrical improvements.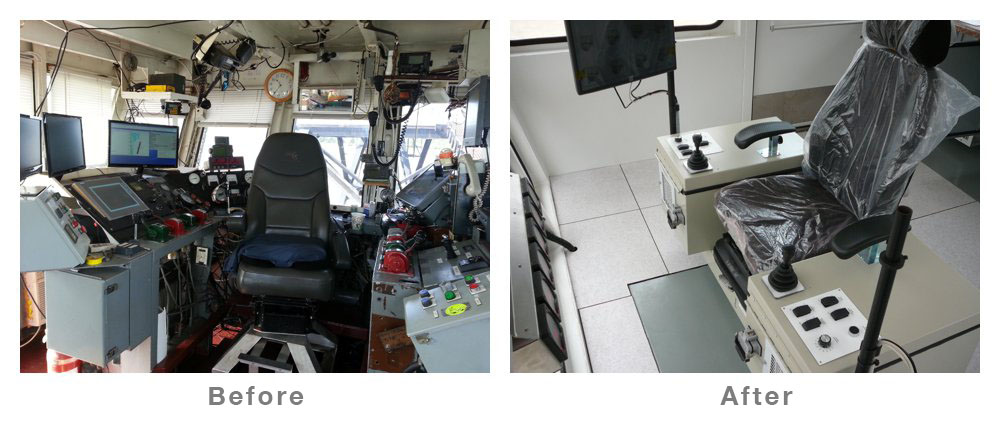 What does Upgrades and Automation offer dredges?
Increased return on original capital investment.
Improved efficiency through modernization of hydraulics and controls.
Decreases operational costs by improving equipment's output.
Increases productivity by giving operators automatic control to run at optimal levels.
Increases profitability by understanding better operational cost with data collection and reporting.
Automated Systems allow for less operator errors and equipment better control through automated interlocks.
Computerized systems give real-time data and feedback.
System upgrades help limit downtime and increase equipment's longevity.

Our team specializes in delivering world-class products, hydraulic and electrical engineering support, cutting edge automation and field services to meet the unique demands of the dredging industry. We understand that every dredge is unique with its own purpose, its own story, and its own issues. We work closely with our customers to find the "right" solutions that amend those issues. Whether it concerns normal or scheduled maintenance such as replacement of the worn parts or the extensive modernization of your dredge fleet. We have the scalability to handle all size jobs anywhere in the United States.





Automation / Modification / Upgrades
Field Services / Maintenance Programs
Electrical, hydraulic and controls installation / repair
Lever room refurbishing
GPS positioning systems
Instrumentation and displays
Production systems
Data collection and reporting for downtime and production
Remote access, monitoring and troubleshooting
Remote Booster pump automation
Custom Engineering