Today's most successful companies understand that competency and speed are the winning ingredients in today's manufacturing environment.
They understand that rapid response manufacturing requires a right-sized and trained workforce, robust quality processes and a strong engineering focus.
TheRG Group Engineered Solution Team provides startups or established manufacturing brands customized on-demand services including product design and development, prototyping and outsourced contract manufacturing. The RG Solution features agile engineering, development, quick-turnaround prototyping and a customer service team that is fast, flexible and willing to work with you on your schedule. RG Group brings product manufacturers a distinct competitive advantage in the marketplace for both short-term or long-term outsourced or contract manufacturing services.

---
Business leaders understand that small to midsize startups and even established brands are often understaffed and overwhelmed with the demands of meeting today's hyper pace of customer's delivery expectations. RG Group provides comprehensive outsourced manufacturing capabilities that deliver quality and profitability so you can focus on building your sales and growth initiatives... without the substantial capital requirements of an extensive manufacturing operation.
Operations leadership teams understand
that in-house, on-demand services, including product design and development, quick-turn prototyping and outsourced contract manufacturing executed with timely delivery increases operational efficiencies.
With the On-Demand Service Model the RG Group team provides a variety of custom engineering and manufacturing services to meet a short-term peak in demand for established businesses. The scalability offered by the RG flexible outsourced approach allows smaller companies to compete and creates a competitive advantage for the emerging brand as they move from first articles or prototyping to full production requirements.


From R&D to full scale manufacturing and assembly services
ISO-certified modern efficient manufacturing facilities
Agile technical engineering manufacturing and product teams
Effective internal material supply chain competencies

First tier relationship with premier Global suppliers

Full turn-key manufacturing and repair facilities
RG Group combines unique skills and resources to serve as the contract manufacturing and logistics arm of our clients. Here, engineers, operations experts, procurement, logistics and quality personnel work together to maximize company performance and profitability. Whether domestically or internationally supplied, we coordinate all aspects of the manufacturing, assembly, packaging and shipping process.

So… what does RG Group's Flexible Outsourced Manufacturing Services allow you to accomplish?



RG Group allows you to maintain your focus on your core strengths and help you fulfill your continuous growth strategies by giving you the confidence that industry experts are handling your manufacturing.
Why Outsource?
Outsourced Manufacturing is not just a convenience for small, new or expanding companies in some cases, it's essential for growth and survival. Companies who don't outsource their manufacturing to domestic-based contract manufacturers will see just how hard it is to effectively compete with their larger counterparts. When you have to invest millions of dollars in equipment, personnel and the technology and manufacturing required to compete, while also upgrading all of these regularly in a time of tough competition and growing costs, it can be killer.
Smaller companies often face more obstacles when it comes to outsourced manufacturing when compared to larger competitors. That is why you need to find a US-based, skilled outsourced manufacturer who has an established business procedure, who has worked with companies your size before and knows what to expect. Your goal is to identify a business partner who is willing to invest time, energy and resources into the ongoing relationship, and who is flexible and open to negotiate pricing and contracts with your budget and business conditions in mind.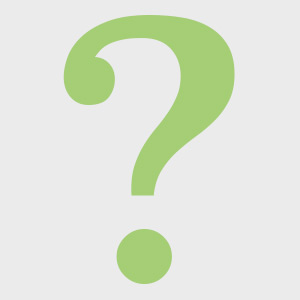 So ask yourself…
Would you like to focus less on the stress and headaches of extensive manufacturing operations and focus more on growing your brand?
Are you overwhelmed with the demands of meeting today's customer's restless expectations?
Can you procure all the needed machines, materials, labor, etc. at price levels that would be cost effective?
Do you need custom engineering services that are uniquely designed just for you?
If you said YES to any of these questions above, then RG Flexible Outsourced Manufacturing might be just what you need!