LOOKING FOR THE RIGHT INDUSTRIAL
VACUUM PUMP SYSTEMS FOR YOUR INDUSTRY?
Many industries rely on a steady supply of vacuum for their production & processes. From material conveying, to packing finished products, vacuum technology is everywhere, in manufacturing & process facilities around the world. Medical facilities, workshops and engineering laboratories also have various applications dependent on vacuum systems. So, where do you start?
For over 60 years RG Group has been a source of trusted expertise in the selection and installation of vacuum technology solutions. RG Group understands that different technologies can be used to generate a reliable flow of vacuum, but no single technology achieves the optimal efficiency at every level of vacuum. Some technologies excel in energy-efficiency or life cycle cost, others in simplicity or process compatibility. Vacuum pumps come in all different sizes and technologies. Every application has its required capacities and operating pressure ranges. So our team of experts always look for the most efficient solutions and improvements to existing technologies.
These choices can become overwhelming and we're here to help. Our team focus is on solving problems and improving processes, to provide you a significant return on equipment investment for your system.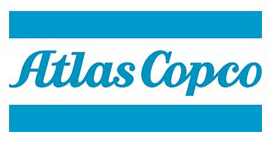 We represent the leaders in Global Vacuum technology GAST and Atlas Copco. Companies use their vacuum solutions across the United States and around the world, due to their uncompromising reliability and unbeatable performance. By combining the two global leaders, the RG Solution incorporates a wide variety of vacuum pump models to choose from, ensuring you'll be able to find the right one for your applications.