Hydraulics - Industrial / Mobile / Marine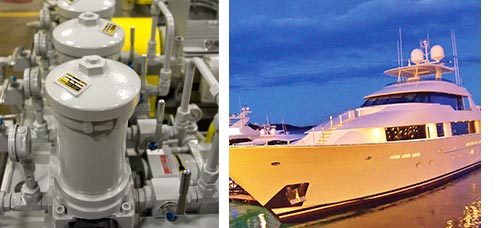 From a single quality component to a complex industrial hydraulic system, we are the single source solution for today's demanding and creative industrial hydraulic applications. Representing the finest global manufacturers of traditional hydraulic and electro-hydraulic products, we provide motion and control technical expertise and cost reduction strategies, with a focus on energy efficiency.
- accumulators and rotary actuators




- compact hydraulics,

mobile electronics




-

filtration


-

fluid connectors


-

motors, pumps and

cylinders




-

power take-offs,

power units




-

threaded cartridge valves and integrated hydraulic circuits


-

valves and controls

Automation - Pneumatics / Electronics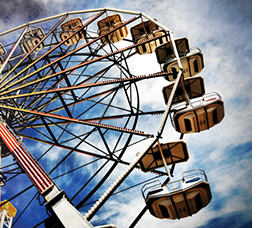 RG Group is committed to bringing you the most comprehensive array of automation and electronic products and technologies, but we're much more than just great parts from quality manufacturers. Our engineers will help specify and evaluate the products you need for assembly applications. Whether your needs are simple or sophisticated, we offer the flexibility and options to meet and exceed them.
-
HMI (human-machine interface)
-
programmable controllers,
identification systems
-
power supplies and liquid level sensors
-
industrial PC
-
pressure transducers and switches,
linear position transducers
-
proximity and photoelectric sensors
-
motion controllers and sensors,
remote I/O

Electromechanical Systems
In today's competitive market, applications demand and expect the best quality and performance. Our system solutions provide OEMs and machine builders that competitive edge. From high-speed, large-load, multi-axis gantry systems for the industrial market to high-speed, high-precision systems for the semiconductor and life sciences applications, our team of engineers allow you to choose the appropriate system, subsystem or component to fit your exacting needs.
-

actuators, ball screw and belt drive
-

HMI (human-machine interface)
-

aluminum structural framing
- linear, stepper and servo motors
- drives and gearheads
- motion controllers and
multi-axis systems
- electric cylinders

Fluid Connectors - Instrumentation / Industrial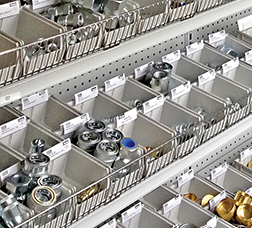 RG Group offers one of the largest selections of hose, tubing and fittings, in more sizes and configurations than any other distributor in the area. Representing manufacturers that are leaders in dry technology, we are your single source for connector products for hydraulic, pneumatic and instrumentation applications.
- nine retail locations to serve you
- fittings, tubing and hose
- hydraulic hose assembly fabrication
- hydraulic hose, 1, 2, 4 and 6 wire
- industrial hose
- bite-type, compression and flare fittings
- quick couplings, swivels and adapters
- metrics, thermoplastic and Teflon®
- o-ring face seal and push-to-connect fittings
- brass fittings and ball valves

Engineered Systems and Solutions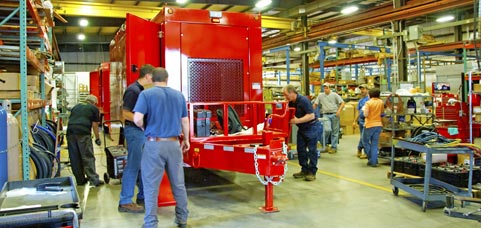 RG Group Engineered Solutions team provides innovative systems that range from single custom machine control packages to long-term flexible outsourced manufacturing services. Our Tri-Technology hydraulic, pneumatic and electromechanical capabilities allow us to combine the appropriate mechanical products for you.

We've developed the technical expertise to take your projects from start to finish, from concept and feasibility studies through design using CAD and 3D modeling, manufacturing, installation and even the commissioning process. Our solutions aren't off the shelf, we create just what YOU need... even when you don't know exactly what that is. Our expertise will reduce your total cost of ownership with a creative solution tailored especially for you because true innovation doesn't come with a part number.



Factory Authorized Repair and Service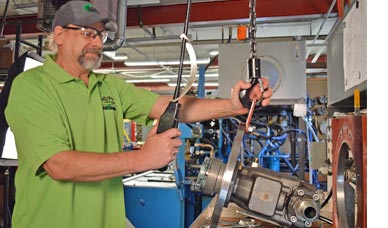 RG Group specializes in the repair, installation and troubleshooting of hydraulic, pneumatic and electromechanical devices with a strong commitment to quality, speed and service. Whatever the brand, our trained technicians can rebuild and warranty the vast majority of key hydraulic or pneumatic global products. We don't just repair, we rebuild your valuable equipment using only original components and seals allowing us to warranty our service for a minimum of 12 months.
- factory authorized warranty and repair service for many major brands
- in-house engineering support
- service trucks and field service technicians for troubleshooting and maintenance on your equipment
- certified technicians (welding, hydraulic, electrical)
- full machining, welding and painting capabilities
- metal tubing and hose fabrication shops in multiple locations
- large inventory for quick delivery and service

Installation and Field Service
The National Fluid Power Association has certified RG Group's team of repair and field service technicians as hydraulic and pneumatic experts. We come to your site to troubleshoot, install or perform preventative maintenance with the right equipment and technical know-how.
- troubleshooting and emergency response
- hose repair/replacement
- pump, vacuum pump, motor and valve repair
- filter cleaning and changes
- service contracts
- leak isolation and repair, oil changes and evaluation
- machine hook-ups
- large and small bore cylinder
- custom welding (certified), as well as repair, pick up/drop off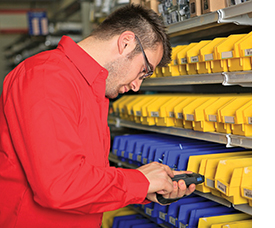 Vendor Managed Inventory Services
RG Group can help your business be more cost-effective by developing a program that helps drive down overall expenditures.

By consolidating the time and cost for your in-house inventory management, including personnel, the number of stocking locations and all the time involved in handling stock, we can become more than just a distributor, but a partner in successfully maintaining your inventory.

Flexible Outsourced Manufacturing Services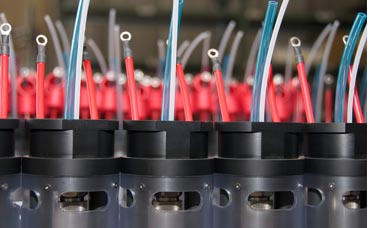 To meet today's hyper business pace, we all need the ability to adjust to rapid shifts in demand.
RG Group provides customers the ultimate in flexibility by providing an ISO 9001 certified outsourced engineering and manufacturing capacity. From rapid prototyping to the final assembly, the RG solution provides excellent outsourced manufacturing services to fill in during a short-term capacity crunch or reduce your operating costs permanently.

Let our subassembly expertise reduce your manufacturing costs and simplify your supply chain. Our solutions range from just in time custom kitting to completed production quantity systems.



Process Control
RG Group is an industry leader in the distribution of high quality, critical flow and ultra-high purity components and systems. Our Instrumentation Solution Center will stock to support your OEM, MRO and project requirements.
- instrumentation-grade fittings and valves
- flow meters and emissions monitoring
- manifolds and pressure regulators- process tubing and multitube umbilicals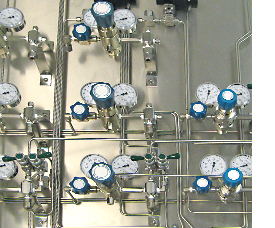 Quick Connects, Tools and Accessories

Analytical Systems PFA / PTFE Products

Filtration
- inline filtration and portable filtration carts
- SMR submicron removal- sampling systems and fluid analysis