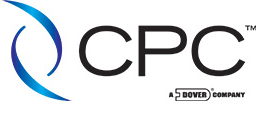 Just because your system has an average air or fluid application, doesn't mean your couplings should be average.
CPC's General Purpose Couplings
are far from average… with a wide range of terminations, configurations, materials and sizes as well as enhancements like precise hose barbs and non-spill technology, CPC sets the bar higher. And don't forget the audible "CPC Click" thumb latch that lets you know you are getting the job done right!