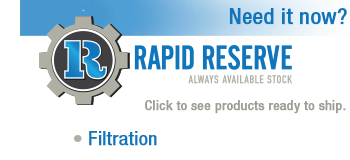 CHOICES... they're a good thing.

When it comes to hydraulic and lube oil filters that's one thing we offer, a choice. From low pressure to high pressure and anything in between, single, double or triple element length, cellulose, Ecoglass or Microglass, 7 types of indicators, seals in either Fluorocarbon or Nitrile, we have a lot of choices.

Not sure which one to choose? Contact our product experts at 1.877.870.2692 and they will be glad to help.