Lead times posted and ship dates may be impacted by COVID-19. We will provide the most up to date information to you on our quote and order acknowledgements.
Pneumatic valves on the shelf and ready to ship.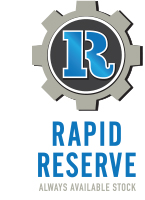 At RG Group, we know that %$*& happens and the best laid plans sometimes fly right out the window, no matter how well you've prepared. That's why we've developed our RAPID RESERVE always available stock program. We've selected our most popular pneumatic valves and went out of our way to make sure they are on the shelf and ready to ship, exactly when you need them the most. We know that when you need it now, you REALLY needed it yesterday.
We've looked back over the last few years and tracked our most-purchased inline valves and manifold/subbase valves to develop our list of always available products. Our Rapid Reserve inline valves feature the popluar Viking Lite series of single solenoid and double solenoid valves in 1/4" and 3/8" port sizes with 2-position and 3-position functions. The manifold/subbase showcase the ISYS Micro, ISYS ISO HA and ISYS ISO H1 series of valves. All of our valves are genuine Parker products, backed by Parker's Pneumatic Division, the global leader in motion and control technologies. More importantly, you have access to the trusted expertise of our Product Specialists (1.877.870.2692) if you have questions or need help getting the right pneumatic valve for the task at hand.
RG Group - solutions begin here!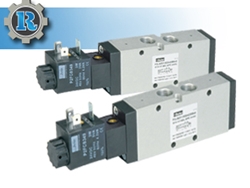 Pneumatic 2- and 3-Position Inline Valves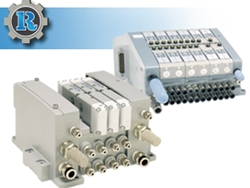 Pneumatic Manifold/Subbase Valves