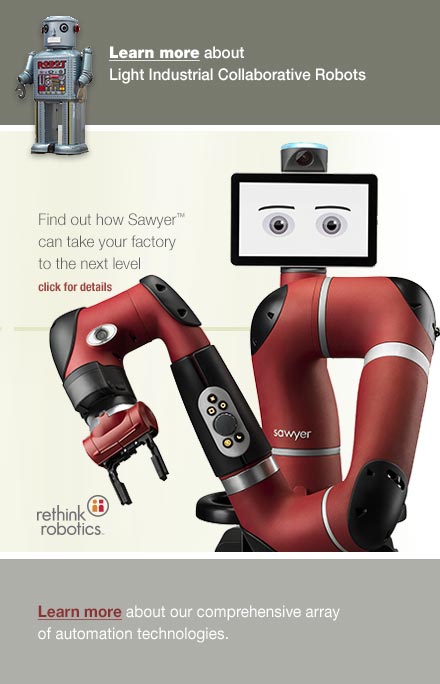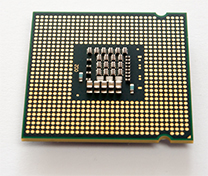 Brain Transplant

June 9, 2017 - If you've been following the progress of a certain Russian doctor who is planning a brain transplant, you know it could be a messy prospect. Our own less-messy brain transplant project was recently performed on collaborative robot and technician Sawyer (Flour Mill branch). His software upgrade included Intera 5 technology which takes him to the next level of smart technology. Sawyer is now faster to get to work on each new task, his eyes are sharper for all those minute and highly-detailed tasks and his sensitivity has been kicked up a notch, which makes Human Resources VERY happy. THANKS for being a very patient patient and willing participant!



---
E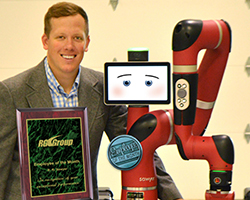 mployee of the Month: June, 2017
May 31, 2017 - This month's Employee of the Month Award was presented to Sawyer for being an exceptional team player, showing personal improvement and enrichment and his service-oriented volunteer work. Along with the plaque and lunch with his supervisor, Sawyer gets the coveted premier parking spot! CONGRATULATIONS, Sawyer!

LEFT: Patrick Gross (L) presented the award to a blushing Sawyer (R) at the Flour Mill Technology Center.

---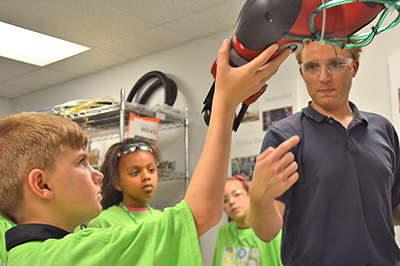 May 1, 2017 - That's one thing every parent likes to hear... and we've discovered that our own collaborative robot and dedicated team member,Sawyer, also plays well with others. That was the comment on his "report card" on Take our Children to Work Day, April 27, 2017. While the students had a full day of instructional sessions, fun and a chance to see their parents in action, they declared that the time spent playing with Sawyer was the highlight of the day. Each student, ranging in age from 8 - 12 years, was given a chance to work with Sawyer and program him for a task. Sawyer never got tired of the questions. the jostling or the sticky, candy-coated fingers. Great job, Sawyer!