CPC Colder Products
Since 1978, CPC Colder has been designing and manufacturing quick connect and disconnect solutions on a global scale.
---
As industry leaders, CPC knows that precision as well as functionality is crucial, particularly in medical, biopharmaceutical and chemical industries. They tackle the heavy problems common to a variety of applications, whether printing, food processing or liquid cooling, providing superior grip, dripless or sterile connections in thousands of sizes and configurations to improve the design and functionality of your process.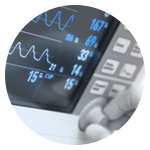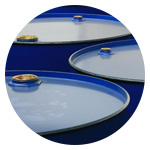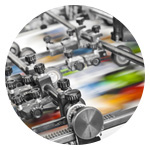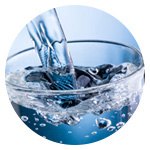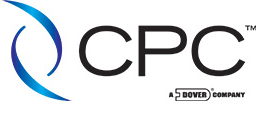 ---
---
Our Selection of CPC Fittings, Dispensing Systems and Accessories
RG Group carries a large selection of CPC quick connect and disconnect fittings, including:
AseptiQuik® connectors: These products provide quick, easy sterile connections that are ideal for biopharmaceutical manufacturers. They allow you to transfer media with less risk of error, eliminating the need for fixtures, clamps or tube welders.
Drum/dispensing systems: CPC drum/dispensing systems allow for the safe extraction of chemical and food-based fluids to protect your workers from dangerous exposure and prevent liquid contamination. DrumQuik® systems use multiple dip tubes in various sizes and materials to work with nearly any size drums, jerry cans or intermediate bulk containers (IBCs).
Fittings, luers and blood pressure connectors: CPC fittings, luers and blood pressure connectors are high-quality, leak-free and precision-molded to provide the perfect fit for any cuff requirement. From SMC couplings to FitQuik and luer connectors, CPC has the parts you need for faster and safer connections.
General-purpose couplings and connectors: Choose from a wide range of CPC couplings for your fluid- and air-handling applications. You'll find quick connect and disconnect couplings in numerous sizes, materials, configurations and terminations. Many CPC couplings are also designed with special features like precise hose barbs, non-spill technology and thumb latches that provide an audible "CPC click" to indicate a secure connection.
High purity couplings and connectors: Industries such as bioprocessing and semiconductor fabrication rely on CPC's high purity couplings and connectors to transfer aggressive and dangerous chemicals. They have a metal-free construction, Viton® seals, radio frequency identification (RFID)-enabled options and other high purity features to make chemical handling safer and smarter.
Liquid cooling quick disconnect fittings: If your system has a liquid cooling application, you need a drip-free solution to keep it cool consistently. CPC's liquid cooling quick disconnect fittings eliminate drips with leak-free seals and a durable design, making them reliable, long-lasting and suitable for use in data centers, supercomputers and even medical equipment.
Medical-grade quick disconnect couplings: Prevent accidental misconnections in your medical applications with CPC's medical-grade quick disconnect couplings. Their selection includes aseptic connections manufactured in their ISO Class 7-certified clean room and shipped in double heat-sealed bags.
Multiline connectors: If you need to connect multiple flow paths with one coupling, CPC's multiline connectors ensure correct line orientation for a reliable solution. They are available in various materials, latching options and terminations for maximum design flexibility.
NSF/food-grade quick disconnect couplings: These quick disconnect couplings allow for multiple disconnections, expedite servicing and prevent leakage in your fluid control application. Unlike general fluid control fittings, these food-grade couplings have built-in shut-off valves that enable you to disconnect tubing without turning off the water supply.
RFID-enabled IdentiQuik® couplings: These couplings use RFID technology to transfer fluid and collect vital information about line connection status, device type, connected media and product data.
Accessories: Combine CPC quick connect and disconnect fittings with accessories like O-rings, replacement seals, caps and plugs to optimize your fluid handling solutions in any application.
Order a Range of CPC Products From RG Group
If you need quick connect and disconnect couplings and fittings for your application, browse product offerings from RG Group to find an extensive selection of exceptional CPC products to help you get the job done. Place your order today or contact us to learn more about our products and services.