Engineered systems and solutions
The RG Group's Engineered Solutions Division has been designing and manufacturing motion control systems for more than 65 years. Our Team provides innovative solutions for a variety of industries, developing everything from single custom machine control packages to long-term flexible outsource manufacturing services. Our concept is simple, you concentrate on your business, the RG Group's Engineered Solutions Division will will take care of the rest, creating the competitive edge you're looking for.
Our Tri-Technology hydraulic, pneumatic and electromechanical capabilities allow us to combine the appropriate mechanical products into the appropriate solution for your application.
Our Team's broad range of expertise will ensure you get what you need, even if you're not exactly sure what's required for the application. Give us your concept, and we'll develop and deliver the solution.
RG Group's customized products and solutions include hydraulic power units, lubrication systems, custom accumulators, testing systems, mechanized safety solutions, instrumentation systems and valve manifolds, and application specific hydraulic, pneumatic and electromechanical systems.
We have the technical expertise and resources to support your project from start to finish. Our Team will work with you from concept and feasibility studies to first one-of-a-kind prototypes and full scall production. Our technology, CAD and 3D modeling will show exactly what's being produced and we can provide installation and commissioning services.
Experts in custom-engineered systems and sub-assemblies
Industry-certified hydraulic system engineers
Hydraulic, pneumatic, and electromechanical and process system design experts
First-of-its-kind rapid prototyping capabilities
Long-term outsourced contract manufacturing services
Custom-made hydraulic power units and lubrication systems
Custom-made hydraulic power units and lubrication systems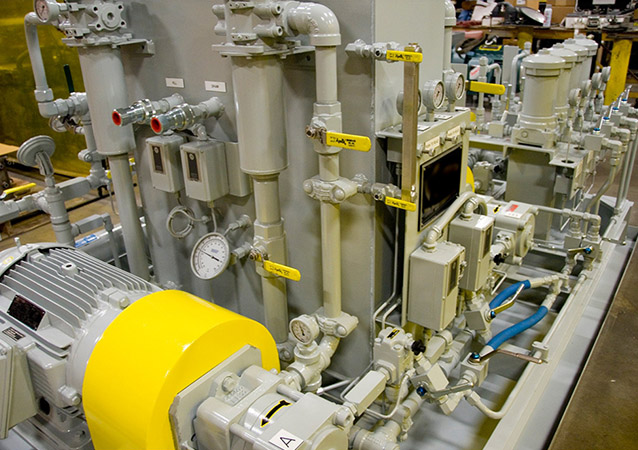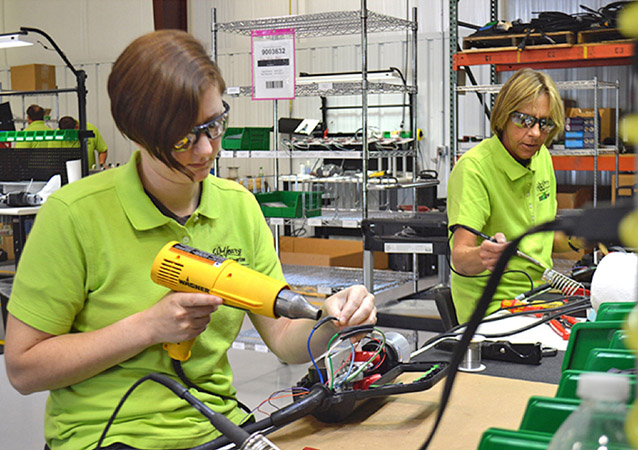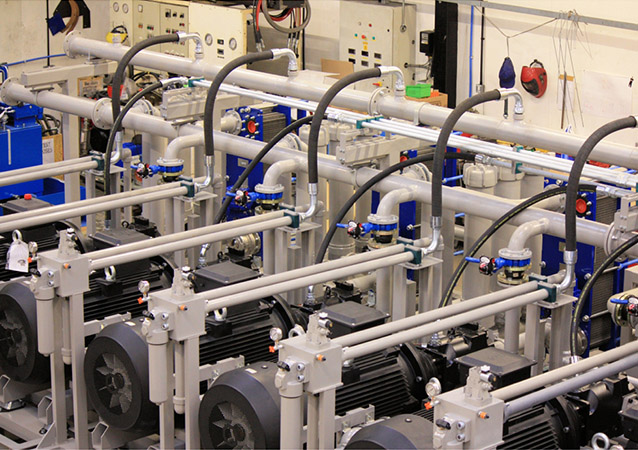 Project Spotlight
RG Group completed one of the most uniquely engineered mechanical assemblies we have done in a while. A company came to us needing to find a way to measure air velocity inside of a huge pipe. The primary function of this was to measure a pipe system coming from a smokestack with a 4-foot pipe elbow in it. They need to measure the effects and change of that air velocity profile from the elbow out to the suction fan.
They laid out the basic design and described some of the problems they were facing and wanted us to work with their vision to fill in the missing gaps. They provided our engineers with a drawing that looked with something like a pipe and a stick coming in and out of it. It was not very detailed at all but they knew exactly what they needed as the end result and that made working with them and designing this Smoke Stack Sampler much easier.