Gast products are known for their durability and reliability, and their air and gear motors are no exception. Air motors are available in lubricated and non-lubricated options to best fit your needs. Gast gear motors are the combination of a lubricated air motor and a right angle or inline gearbox for increased torque and decreased output speed.
Lubricated air motors are perfect for harsh environments, as the lubrication protects the internal features and provides heat dissipation benefits. Non-lubricated air motors are corrosion-resistant and have versatile mounting options.
Download the entire catalog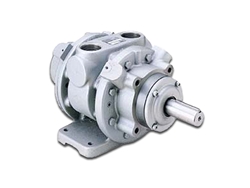 Gast Lubricated Air Motors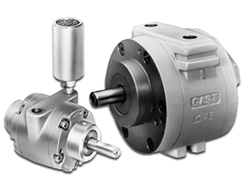 Gast Non-Lubricated Air Motors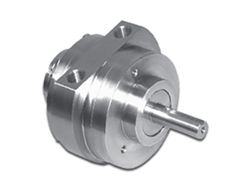 Gast Stainless Steel Air Motors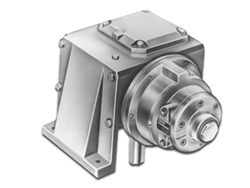 Gast Gear Motors
Common Uses
Gast air and gear motors are used in a wide variety of industries, including:
Environmental
Food and beverage
General industrial
Transportation
Medical/laboratory
Printing/packaging
Material handling
Some of the typical applications for Gast air and gear motors include:
Food packaging
Mixing equipment
Hose reels
Conveyor drives
Pump drives
Fiberglass choppers
Pharmaceutical packaging
Hoists and winches
Tension devices
Turntables
Tire/wheel balancers
Why Choose Gast?
Gast has been providing innovative air-moving products for the past 90 years. When you choose a Gast air motor, you can count on these benefits:
Your choice of variable speeds
Instantly reversible with just the touch of a valve
Cool running to avoid burnout
Compact and portable
Low maintenance with self-sealing vanes and low shock starts
Flexible mounting and operating positions
Accessories with long lifespans
Reduced risk of explosion or sparking
Low prices
And more
RG Group for Gast Products
At RG Group, we have an extensive line of products with sales reps all over the world, and we provide customized design options to give you exactly what you need. We are committed to quality and have achieved ISO 9001 certification to help demonstrate that fact.
We are also a premier authorized Gast distributor, and the air and gear motor options we carry include:
Lubricated air motors: These motors' compact size and flexibility make them ideal for a variety of applications. They are great for any job that needs maximum output in a smaller space. Additionally, they are highly portable, cool running and require little maintenance overall.


Non-lubricated air motors: Since they don't require oil, non-lubricated air motors produce clean exhaust, and they are corrosion resistant. When lubricants and oil can't be tolerated, Gast non-lubricated air motors are an ideal choice.


Stainless steel air motors: Stainless steel air motors are perfect for the pharmaceutical and food and beverage industries because of their sanitary design. They are built to withstand tough, demanding environments. They are also cool running, low maintenance and very portable.


Air-powered gear motors: You'll find a variety of torque and speed combinations with air-powered gear motors. They can even outperform electric motors that are two to three times their size.
RG Group has over 60 years of trusted experience in the manufacturing and supply of fluid handling and custom motion control solutions. We offer our customers on-demand access to technical expertise in pneumatics, electromechanical, hydraulics and automation. We are a one-stop shop and provide fast shipping so you can have exactly what you need when you need it.
For more information about Gast air and gear motors or any of our other products, fill out our online contact form or give us a call at 1-800-340-0854.