At RG Group, we offer a wide range of hydraulic options, from single parts to complex systems. We design and produce custom hydraulics across a variety of industrial and mobile applications with a focus on cost reduction strategies and energy efficiency.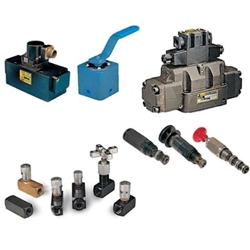 Industrial Hydraulic Valves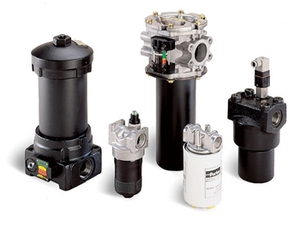 Hydraulic and Lube Oil Filtration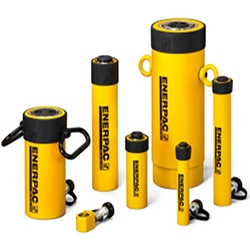 Hydraulic Cylinders and Accessories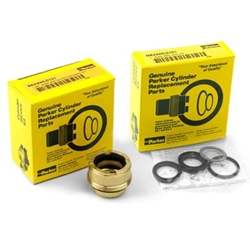 Genuine Parker Cylinder Repair Kits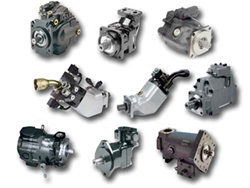 Hydraulic Pumps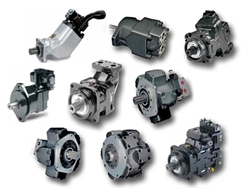 Hydraulic Motors
Common Uses
We create hydraulics for a variety of industries, including:
Oil and gas
Mining
Factory automation
Transportation
Construction
Agriculture
Defense
Telecommunications
Manufacturing
Textile
Industrial power and utilities
And more
Some of the hydraulic parts we offer include:
Industrial hydraulic valves
Hydraulic and lube oil filtration
Hydraulic power units (HPUs)
Integrated hydraulic circuits
Fluid connectors
Power take-offs
Rotary actuators
And more
Why Choose RG Group?
RG Group has been designing and building hydraulic projects since 1956. We are committed to excellence in engineering and quality control, and we will deliver your products on time every time. We will provide you with in-depth and long-term support, assisting you through the design phase to engineering and production, field support and more. RG Group is your full-service supplier, and we offer you the support you need, whenever you need it.
We can build exactly what will work best for your specific application for a unique custom design and product that is the right fit for your needs. RG Group is ISO 9001 Certified, so you can trust that our hydraulic products are the highest possible quality. Our prices are always competitive as well. We base our prices on the actual materials we use and the time we spend rather than industry standards.
Types of Hydraulic Products
We offer several categories of hydraulic products:
Valves: Parker hydraulic valves offer unique control over torque, motion and force. They dictate the pressure, flow and direction of hydraulic fluid so that actuators can be used smoothly and safely. Overall hydraulic valves provide power, efficiency and accuracy, and they are easy to maintain.


Filtration: We offer a variety of hydraulic and lube oil filtration options. We have single, double and triple element length, low to high-pressure options and everything in between. In addition, you'll find seven different types of indicators, microglass or ecoglass, fluorocarbon or nitrile seals and more. All of our filters provide highly efficient contamination removal for continuously clean fluids.


Cylinder repair kits: Our Parker hydraulic cylinder repair kits help keep your industrial cylinder at peak performance and extend its lifespan for optimal and long-lasting capabilities. Over time, seals can wear. Corrosion and dirt can also affect the system's internal workings, and leaks may eventually develop as well. Using a repair kit will return your cylinder to the top conditions you need.


Pumps: Parker hydraulic pumps are highly durable and easy to maintain. They are also easy to control with precise accuracy. Hydraulic pumps offer a great amount of power and are valuable in a variety of industries and applications.


Motors: Hydraulic motors offer improved efficiency and torque. These motors are durable and reliable with strong performance, while also being easy to operate and maintain.
To find out more about our hydraulic products and how we can help you meet your needs, give us a call at 1-800-340-0854 or fill out our online form. We will get in touch as soon as possible.