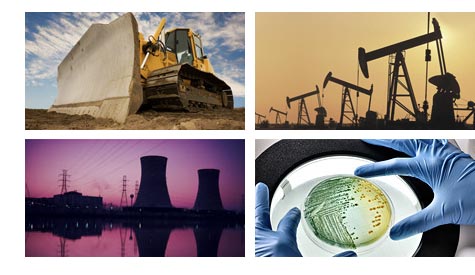 If you're looking for a pressure or tem
perature gauge you want the highest quality standards, you want WIKA Instruments.

With a full range of precisely designed products you are sure to find the measurement solution that is ideal for your demanding process. All of WIKA's components are crafted with safety and precision in mind, making them the superior choice across a multitude of industries. Measurement technology has to meet demands as diverse as its applications.


• Power Generation


• Upstream, Midstream and Downstream Oil and Gas
• Water and Wastewater


• Mobile Machinery

• Industrial Machinery


• Heating, Ventilation and Air Conditioning
• Semiconductor


• Food and Beverage

• Pharmaceutical and Biotechnology

---
Download the entire Wika product catalog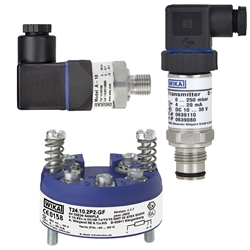 Wika General Purpose, Industrial, Explosion-proof, Non-incendive, Submersible Liquid Level, Sanitary Pressure Transmitters, Digital Gauges and Replacement Parts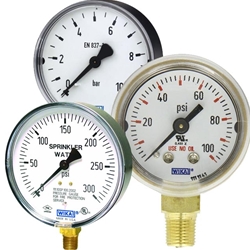 Wika Industrial Pressure, Process, High Precision Gauges, Calibration Equipment and Accessories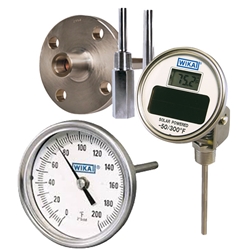 Wika Bi-metal, Digital, Twin-Temp, Gas Actuated, Vapor Actuated, Industrial Glass Thermometers and Thermowells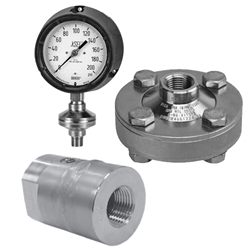 Wika Diaphragm Seals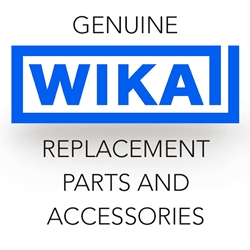 About Wika
Wika is a worldwide leader in pressure and temperature measurement, as well as level and flow measurement and calibration technology. With more than 70 years in business, Wika has a broad portfolio of high-precision instruments. RG Group offers a large selection of process measurement tools so you have access to the best products available.
Wika Process Measurement Instruments Available at RG Group
At RG Group, we have a wide variety of Wika products available in several categories, including:
Electronic pressure gauges: Turn applied pressure into an electronic signal so you can change, display and record the pressure level in your system; used for a wide range of applications including submersible liquid level, general purpose, hazardous area and other special purposes.
Mechanical pressure gauges: Includes calibration equipment, commercial gauges, differential pressure gauges, high precision gauges, industrial and process gauges, and low pressure gauges. Made for reliable and extended service under the toughest conditions; ideal for the greatest range of applications, including fire sprinkler systems, welding, HVAC, beverage dispensers and more.
Mechanical temperature gauges: Includes thermometers and thermowells; designed to help your system run safely and efficiently; thermometer options include bimetal thermometers, digital thermometers and solar industrial glass thermometers; thermowells are designed to protect your instruments from corrosive and abrasive materials.
Diaphragm seals: Designed to keep corrosive and clogging materials from damaging your transmitters, pressure gauges and switches; reduce the cost of installation and maintenance for your pressure instrument as well as extend its service life.
Accessories: Large selection of replacement parts and accessories to keep your Wika products running smoothly and accurately.
All Wika process measurement products are ideal for precise measuring and high pressure applications where accuracy and safety are top priorities.
Choose RG Group for Wika Process Measurement Instruments
RG Group is an ideal supplier for instrumentation measurement gauges and other industry solutions. We have over 60 years of trusted experience as a leader in motion control and fluid handling technologies, specializing in electromechanical, hydraulic and pneumatic applications.
We have local branches throughout the Mid-Atlantic region so we can provide our customers with real-time solutions. We have the knowledge and experience to help you select the right Wika product for your application. We also offer other benefits such as custom solutions, fast shipping and 24/7 installation and repairs.
For more information about our Wika products and services or to request a quote, contact us today. You can call us at 1-800-340-0854 or complete our online contact form and one of our representatives will get back to you shortly.