Parker Valves
When it comes to hydraulic valves, Parker products are top-of-the-line. They're instrumental in improving mobile and industrial machinery performance, and they come in a variety of psi valve pressures for numerous applications. They offer essential control over hydraulic flow and are highly durable and reliable components.
At RG Group, we offer a wide selection Parker hydraulic valves to meet all your needs.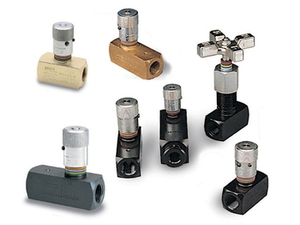 Flow Control, Needle and Metering Valves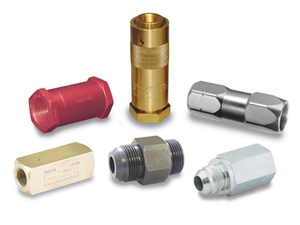 Check Valves - Steel, Stainless Steel and Brass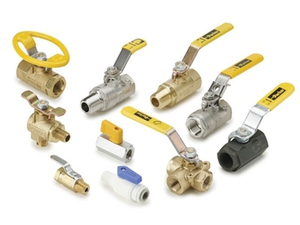 Low to High Pressure Ball Valves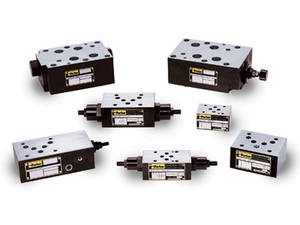 Subplate/Manifold Directional Control Valves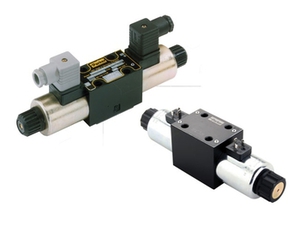 Pressure, Check and Flow Control Modules
Types of Parker Valves
RG Group offers several types of Parker valves, including:
• Parker flow control valves: Control liquid pressure and hydraulic pressure and flow. These components are available in steel, stainless steel and brass, and they come with stem seals in nitrile or fluorocarbon.


• Parker hydraulic check valves: Safety feature designed to prevent backflow and keep things flowing correctly. They come in brass, stainless steel and steel.


• Parker ball valves: High-quality, durable units that can withstand temperatures from 0 degrees Fahrenheit to 350 degrees Fahrenheit and pressures up to 600 psi. Available in stainless steel, carbon steel, brass and chrome-plated brass.


• Parker directional control valves: Specifically constructed for mobile and industrial hydraulic applications that require high cycle rates, longer life span and high efficiency. They're an essential component of hydraulic and pneumatic machinery to help units achieve top performance.


• Parker manifold sandwich valves: Also known as pressure control valves, these solutions are very versatile and work well for a wide variety of industries, including oil and gas, mining, power generation and material analysis.
Each type of Parker valve is built to withstand tough conditions, so you can expect top performance no matter your application.
Why Choose RG Group?
RG Group has been designing and creating innovative fluid handling and motion control solutions and products for more than 60 years. We're a full-service provider, assisting our customers throughout all stages of the process — from design to production and beyond. As a premier authorized Parker products distributor, we offer top-of-the-line Parker products with expert RG Group service. When you buy from us, you can count on:
• Customization: We provide custom solutions in order to give our customers the exact solutions and products they need.


• Affordable prices: We offer competitive, affordable prices based only on the time spent and materials used so that we can provide you with cost-effective options.


• High-quality products: Our products are ISO 9001 certified for quality you can trust, and our technical expertise means we create and sell the best products available.


• Dedicated customer service: At RG Group, we pride ourselves on providing our customers with unbeatable customer service. We'll work with you throughout the entire process, from design to production and beyond, and we'll be available to you 24/7 for repair and installation services. We provide quick turnaround and delivery times, and we even offer rapid reserve parts for expedited shipping.
RG Group is a premier authorized distributor for Parker products, and we provide excellent service and product experts who can assist you throughout the process. For more information about Parker valves and other products and solutions from RG Group, fill out our online form or call us today at 1-800-340-0854.