Pneumatic valves are important components for controlling the amount, pressure and rate of air as it moves through your pneumatic system. Our brands offers a large selection of pneumatic valves that provide top-quality performance. At RG Group, we distribute various valve types to our customers to make sure they have the best valve options available.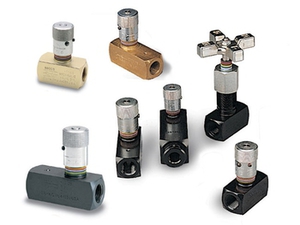 Flow Control and Needle Valves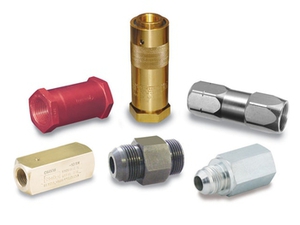 Brass and Stainless Steel Check Valves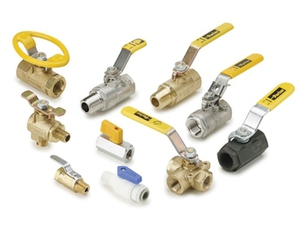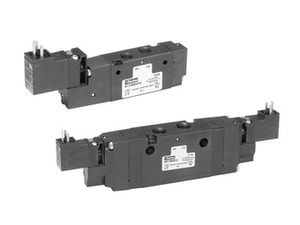 Inline Mounted Pneumatic Valves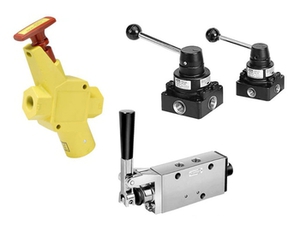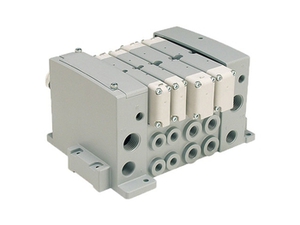 Manifold/Subbase Mounted Valves
Parker pneumatic valves are used in a variety of industries, including:
• Power generation and renewable energy
• Industrial manufacturing
• Transportation
• HVAC
• Industrial and chemical processing
• Refrigeration
• Oil and gas
• Aerospace
• Electronics
• And more
Whatever your industry may be, Parker has superior pneumatic valve options that can handle anything. They set the standard for quality and performance, which is why we proudly supply their products to our customers to enhance pneumatic systems and ensure optimal functioning.
Types of Parker Pneumatic Valves
RG Group offers a number of Parker pneumatic valve types, including:
• Flow control and needle valves: Controls pressure levels and pneumatic flow. Comes in steel, stainless steel and brass and with stem seals in nitrile or fluorocarbon.


• Pneumatic check valves: Safety feature that prevents backflow and keeps everything flowing correctly. They're available in brass and stainless steel, and they have female to female configuration with a soft poppet.


• Ball valves and plug valves: Numerous options, including carbon steel, stainless steel, brass and chrome-plated brass. Options range from economy to top-of-the-line.


• Inline valves: Variety of options, including two and three valve positions as well as three- and four-way valve passages. They also have three types of offset return: spring return, air return and air return/spring assist. There are inline mounted pneumatic valve options as well.


• Manual and mechanical valves: Available in two or three positions and three- or four-way passages. You also have a choice of push/pull handles, foot pedal and inline parallel or perpendicular levers.


• Manifold/sub-base valves: Many options with lots of flexibility; Isys ISO series.
Each type offers a large selection of valves to choose from, and RG Group will work with you determine the best pneumatic valve for your application to save you time and simplify your system.
Why Choose RG Group?
RG Group has been a full-service provider of fluid handling and motion control products for more than 60 years. We're dedicated to excellent engineering, superior customer service and the best quality assurance possible. RG Group is a premier distributor of Parker products, and our product experts can advise you on the best pneumatic valve for your project.
When you buy from RG Group, you can count on:
• High-quality products known for exceptional performance, reliability and durability
• Affordable prices for a great value
• Custom solutions for your specific project
• Expert and friendly customer service
• Quick turnaround and delivery times
• ISO 9001 certified products
• Sustainable solutions that reduce energy consumption and increase efficiency for cost savings
• 24/7 repair and installation
• And more
For more information about RG Group's products and services and our Parker pneumatic valve options, call us today at 1-800-340-0854 or fill out our online form. We'll get back to you as soon as possible.