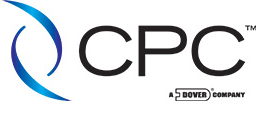 You need the right fit, every time. Get just what you need with Colder Products Company (CPC)
Fittings, Luers and Blood Pressure Connectors.
You need the high quality, precision-molded and leak-free connectors that are the preferred choice. From FitQuick Blood Pressure and Luer connectors to SMC couplings and Twin Tube lines you'll find precise hose barbs and thread forms for all your cuff requirements.
Types of CPC Luer Connectors, Fittings and Blood Pressure Connectors for Sale
Our selection of CPC luer fittings, connectors and blood pressure connectors includes:
FitQuik Blood Pressure Connectors
These small bore, bayonet-style female connectors are designed for use with blood pressure monitoring devices. They feature a quick disconnect thumb latch that allows for reliable, one-hand operation and easy, leak-free connections between the blood pressure cuff and machine. They are made of Acrylonitrile Butadiene Styrene (ABS) thermoplastic, making them an ideal alternative to metal connectors. These blood pressure connectors are compatible with FitQuik bayonet fittings and other standard male blood pressure fittings.
FitQuik Luer Connectors
These luer connectors are well-suited for small flow applications that do not require a shut-off valve. They have parting line-free hose barbs and are designed to mate with luers that meet International Organization of Standardization (ISO) standards 594-1 and 594-2. If you are looking for premium, precision-molded fluid parts, FitQuik luer connectors are a top choice.
FitQuik Thread-to-Thread Fittings
These straight, tapered nipple fittings feature precise threads to ensure a perfectly secure fit in even the most challenging applications. They are available in white nylon, black nylon and polypropylene.
FitQuik Thread-to-Tube Fittings
These threaded fittings can be used for tubes with inside diameters (IDs) of 5/32-inch to 1/8-inch. They are available in straight, tee and elbow configurations.
FitQuik Tube-to-Tube
These hose barb fittings are available with IDs ranging from 1/16-inch to 3/8-inch. They offer leak-free connections and come in various configurations, including straight, elbow, tee and Y.
Threaded Plugs
CPC threaded plug options include National Pipe Taper (NPT) fittings. Their tapered design allows for a tight connection to form a leakproof seal. They are available in various materials, including black nylon, white nylon, polyvinylidene difluoride (PVDF) and polypropylene.
Twin Tube™ Coupling
These couplings provide a single disconnect for two fluid lines, allowing them to maintain two separate flow paths in one coupling. They are non-valved and easy to use with CPC's signature thumb latch that can disconnect the lines with the push of a button. They also have a panel-mount design for a low profile on the front of your equipment panel.
SMC Couplings
The SMC series of twist-to-connect couplings offers a more secure alternative to luer-type connections. Their design allows the tubing to rotate freely once connected, preventing accidental disconnections and kinked tubing. These couplings are available with radio frequency identification (RFID)-enabled IdentiQuik® technology, which transfers fluids and collects vital information about the device type, line connection and fluid data.
Why Buy CPC Fittings, Luers and Blood Pressure Connectors From RG Group?
At RG Group, we sell CPC fittings, luers and blood pressure connectors in a wide range of sizes and configurations so you can find the perfect match for your unique application. We have been an industry-leading supplier of connectors and fittings for more than 60 years, and we have the expertise to provide the best solutions for all your needs.
If you have any questions or would like more information about the CPC products we have available, contact us and we will be happy to help.