Need pneumatics NOW?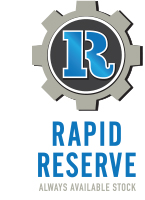 Don't sweat it. Getting your hands on the world-class pneumatic components has never been easier. These RG Rapid Reserve products are always available and ready to ship. We have hand-picked a prime selection of pneumatic parts and products and made sure they are consistently on the shelf, EVERY time you need them. Our most popular air preparation (FRL's), air line accessories, valves and cylinder repair kits are ready to go, keeping your downtime to an absolute minimum. That means no more anxiously waiting weeks, or even months to get back on schedule.

RELAX! The speedy turnaround doesn't change RG Group's dedication to quality and superior service. If you have questions, or need to verify that you are choosing the ideal product to keep you project on deadline, you can rely on our Product Experts and outstanding customer service. It's our goal to keep your project on the fast track. RG Group provides over 55 years of motion control and fluid handling expertise from our team of highly-trained professionals. Every one of our Parker pneumatic products, whether it's an FRL, air line accessory, valve or cylinder repair kit is backed by Parker's Pneumatic Division, the global leader in motion and control technologies.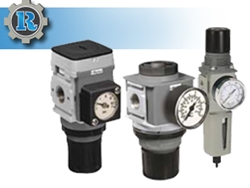 Air Preparation
Filter Regulator Lubricators (FRLs)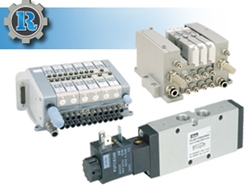 Pneumatic Valves:
inline, manifold/subbase valves