Bringing You The Most Comprehensive Array of Motion Control Technologies
The RG Group provides leadership in the design and delivery of innovative motion control products and solutions. For over 60 years, we've collaborated with customers, creating a sustainable competitive advantage by demonstrating Trusted Expertise in the design, application and supply of motion control and fluid handling solutions for hydraulic, pneumatic, electromechanical and process technologies.
Our network of local branches, located strategically in the Mid-Atlantic region, provide an immediate variety of real-time, made-to-order solutions, including custom hose assemblies, Vendor Managed Inventory and repair and installation services on a 24/7 basis.
Our passion is to keep your business moving forward profitably. As motion control and fluid handling experts, we focus on sustainable solutions to reduce customer's operational costs by improving efficiencies and reducing energy consumption. We improve our customer's profitability by providing a service-based business model.
Representing a Who's Who of elite global manufacturers, our distribution model offers premier global products delivered with world-class service. RG Group provides an unparalleled customer experience through a variety of value-added services including preventative maintenance programs, safety seminars, training and industrial or mobile repair and installation services.
Our demonstrated ability to innovate and create sustainable value by designing "First-Of-A-Kind" turnkey Engineered Solutions in three mechanical disciplines – Electromechanical, Hydraulic and Pneumatic is our competitive advantage. From a rapid prototype to long-term contract manufacturing, our Manufacturing Services team delivers unique, on-demand, cost-effective solutions.
Our core values
Honesty
We expect everyone to be truthful and to have a genuine commitment to the truth. Honest people do not deliberately mislead by misrepresentation, overstatement, partial truths, selective omission or any deceptive means.
Integrity
It means combining high standards of being and doing. People with integrity demonstrate the courage of their convictions by doing what is right even when there is great pressure to do otherwise.
Caring / Fairness
Justice in our company is tempered with compassion. We would seek to do unto others as we would have them do unto us. Customers don't care how much we know until they know how much you care.
Openness
We encourage dialog and reflection thought. We expect all of our associates to share information, ideas and thinking that leads to extraordinary communication, learning, discovery and performance.
Quality Dedication
Total quality and continuous improvement are obsessions at the RG Group. This is the means through which we can reach out Corporate Vision.
Promise Keeping
We say what we do, and do what we say. Promise-keeping is a critical measure of personal integrity, faith in self, mastery and an indispensable basis for success.
Personal Mastery
This is the value that allows us to be the best we can be. It involves continuous training and continuous learning both as individuals and as an organization.
CORPORATE MISSION
Design, manufacture, sell and service fluid handling and motion control solutions and products to a broad base of customers. Our distribution and service market is the Mid-Atlantic United States and our manufacturing market is global.
CORPORATE VISION
Creating custom cost-saving initiatives that provide our customers with a competitive advantage in today's global manufacturing environment.
Our divisions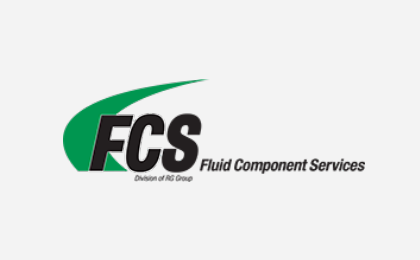 Fluid Component Services
Fluid Component Services is a technical service provider to the Energy. Marine, and Industrial markets and does custom preventative maintenance, installation, flushing and troubleshooting services for marine and industrial companies on a national level.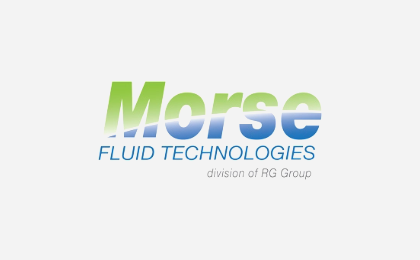 Morse Fluid Technologies
A leading provider of fluid handling components and application engineered solutions. We have the capabilities to provide consulting services for product concept, market studies, FDA validation, focus and advocacy groups, packaging and sterilization.