The most robust and reliable AMR solutions on the market for faster, simpler and safer material handling in manufacturing, warehousing, and logistics operations
We partner with leading names in the field — Seegrid, Autoguide, MiR and ROEQ — integrating high-payload industrial autonomous mobile robots (AMRs) for assembly, manufacturing, warehousing and distribution operations.
AMRs drive real results — increasing throughput, improving safety, and reducing labor costs for the world's largest brands.
We boast a huge array of application-specific configurations capable of handling both small and large payloads, including tuggers, towers, lift vehicles, conveyor decks, car movers and pallet stackers. All tested and proven across millions of production miles.
Key, smart sensing technologies include pallet rack detection, pallet detection, and payload presence awareness. Built-in sensors provide overhung obstacle detection for safer lifting.
Plus, our ROEQ plug and play software and variety of top modules, carts, top rollers, lifters and racks let you extend the power of your robots even further, enabling them to perform multiple tasks and workflows in your warehouse or production line easily, efficiently and safely.
Benefits of mobile material handling
Faster, simpler material handling
Higher picking and palleting throughput
Improved warehouse and logistics safety
Reduced labor costs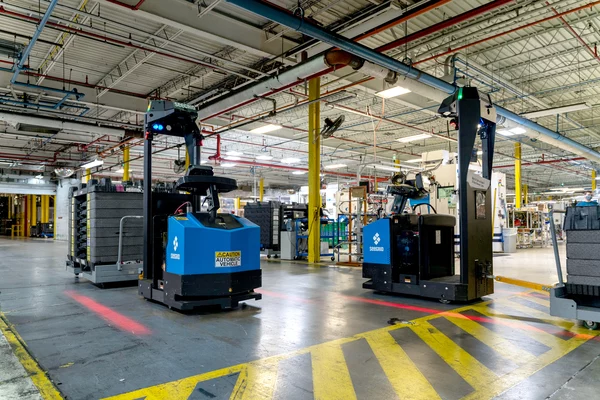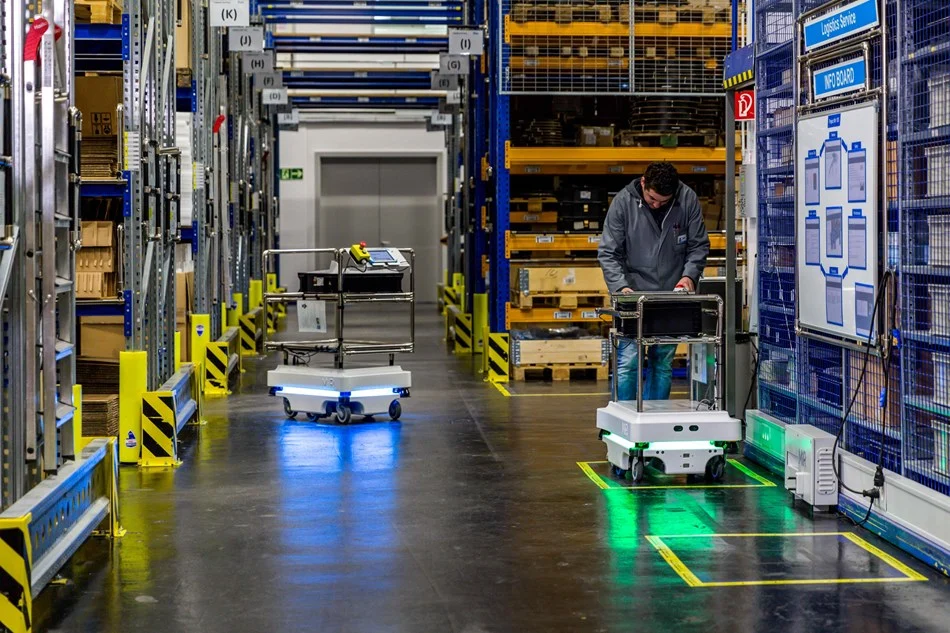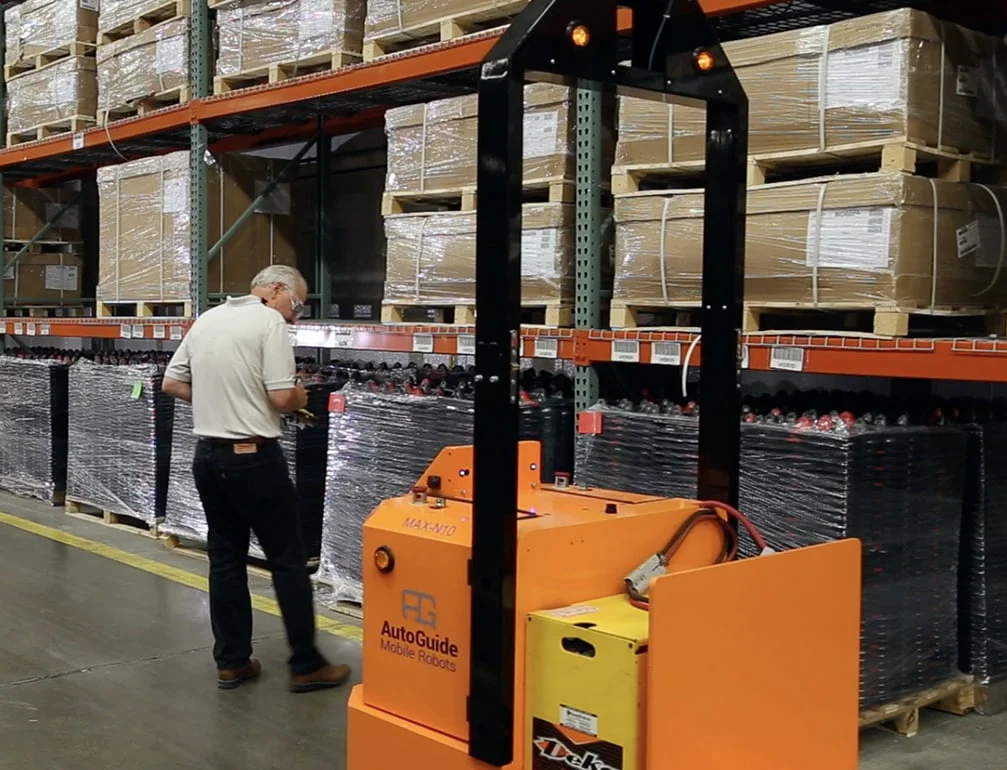 Proudly teaming up with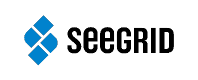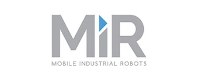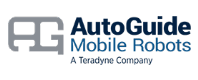 Have questions about Material Handling? We've got the answers!
This short questionnaire takes about 5 minutes to complete and will allow us to make sure we have the appropriate answers to your questions when one of our automation experts calls you back to discuss your requirements and make some preliminary recommendations.
Resources
MiR500 Autonomous Pallet Transportation Demonstration
Optimize your workflows with the mobile robots from MiR (AMR)
MiR is a world-leading manufacturer of mobile industrial robots, which are designed to support various types of businesses in the automation process. In this video, we will show you how MiR can optimize your workflows and make your production faster and more efficient.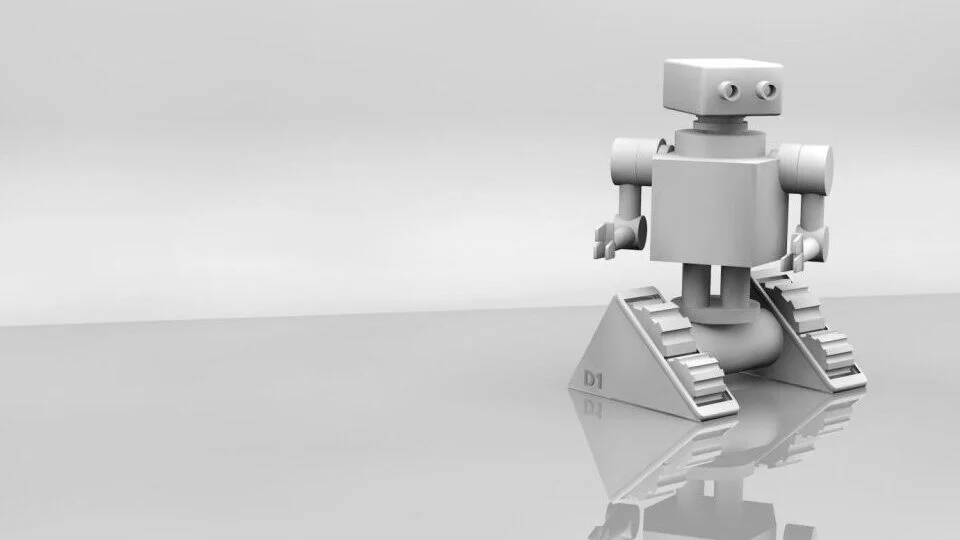 MIR1000 Autonomous Mobile Robot: A Robust Industrial Game Changer
Have you ever wanted to optimize your internal logistics system? If yes, then you might be familiar with MiR.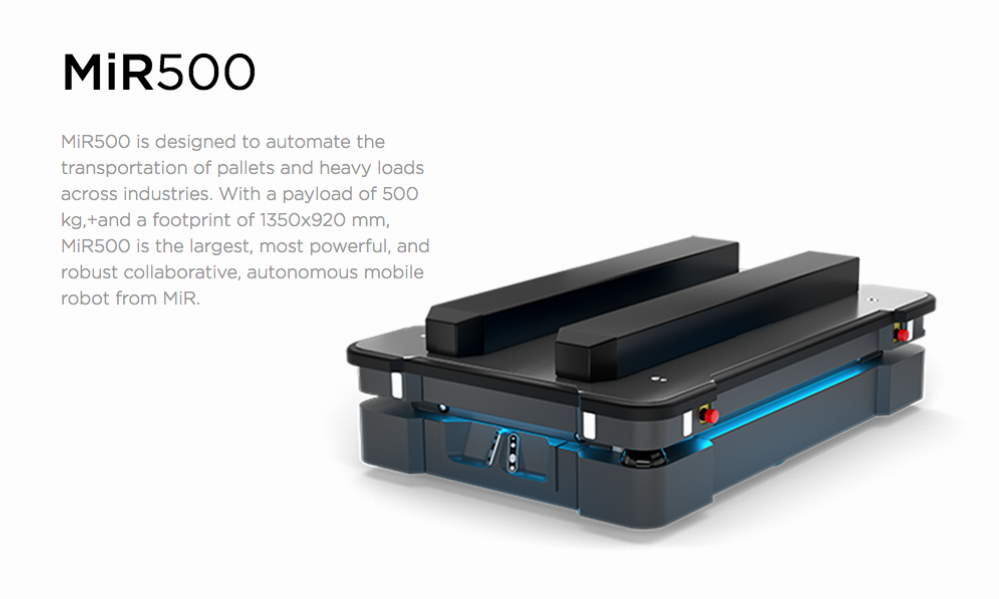 Mobile Industrial Robot (MIR) Applications: Warehousing Industry
MiR is an Autonomous Mobile Robot (AMR) that uses onboard laser scanners, cameras and a preloaded map of the facility to choose and define for itself the best path to go from point 'A' to point 'B' within a facility, without any human intervention.