STRATEGIC PARTNERS
Jastram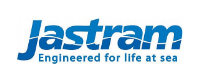 Jastram is a Canadian-based company that is a premier supplier to the marine industry.
They design and manufacture top-of-the-line marine steering systems. Their reputation for excellence has earned them a global presence, and they have the ability to communicate in 21 different languages. Their product line includes everything from manual steering for small ships to Jastram electronic control systems for large ships. Jastram steering systems are built to the highest quality and set the industry standard as the most trusted name in marine steering systems.
Jastram works closely with ship designers, builders and Naval architects to make sure each steering system is created for the best performance. Each steering system is also built with precision components to provide exceptional functioning and long lifespan of the system under any operating condition. In addition to providing new systems, Jastram can provide engineering support and custom design for retrofitting an existing steering system to meet current safety standards or improve performance.
Jastram has installed steering systems on the following types of marine vessels:
Ice class vessels
Yachts
Commercial vessels
Ferries
Patrol vessels
Tugboats
The company is also committed to safety and quality-assurance, and they are Type approved by numerous Classification Societies in the manufacturing and design of steering controls and cylinders. For a marine hydraulic steering system, Jastram offers the highest quality and safest products in the industry.
Buy Jastram From RG Group
RG Group is an authorized dealer for Jastram products. If you are looking for top-of-the-line marine steering solutions, contact RG Group about Jastram steering systems. You can call us today at 1-800-340-0854 or complete our online contact form, and we will get in touch as soon as possible. We pride ourselves on giving customers an unparalleled experience, and we look forward to assisting you.
---
Popular Products & Categories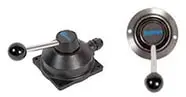 Controls
Gast Piston air compressors and vacuum pumps are built to withstand the most rugged operating conditions with corrosion-resistant materials used for critical internal parts. Ring design provides consistent flows throughout the service life of the unit. All models are oilless and come in motor-mounted or separate drive styles.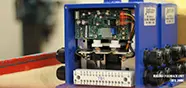 Motor Starters and Alarms
Motor starter and alarm options include:
Motor Starter and Alarm (MSA) systems and Alarm Panels (AP 375 and 600 models)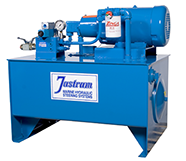 Hydraulic Powerpacks
The two types of hydraulic power packs available are:
Hydraulic Power Units (HPU) and Engine Driven Systems (PTO)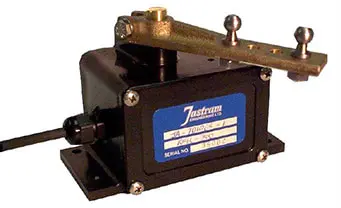 Steering Gear
Jastram steering gear comes in brass and steel cylinder models:
Brass Model Cylinders and Steel Model Cylinders (S series)