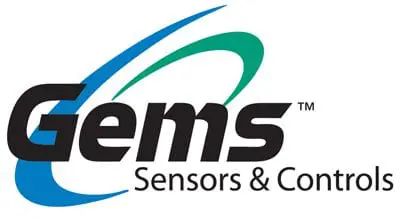 Gems, a division of Fortive Corporation, designs and manufactures a broad range of sensors, switches, and valves intended for precision flow control.
Gems products are widely distributed around the world and are used by companies operating in industries such as alternative energy, medical and pharmaceutical, food and beverage, marine and shipboard service, power generation, semiconductor manufacturing, and transportation.
Custom Solutions
If you can't find a product that fits your requirements, inquire about Gems custom-engineered systems. With a team of competent and insightful engineers, backed by more than 60 years of company experience in addressing a wide range of customer needs, Gems can collaborate with you to create the perfect solution that will not only resolve your concerns, but also enhance your final product.
RG Group: Authorized distributor of Gems sensors and control solutions in the Mid-Atlantic
Learn more about Gems products and solutions from RG Group product experts today. Send your inquiries here, call 717.846.9300 or 1.800.340.0854 (toll-free) or email [email protected].
---
Popular Products & Categories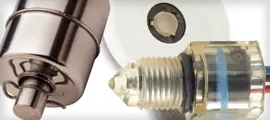 Liquid level Sensors
Gast Piston air compressors and vacuum pumps are built to withstand the most rugged operating conditions with corrosion-resistant materials used for critical internal parts. Ring design provides consistent flows throughout the service life of the unit. All models are oilless and come in motor-mounted or separate drive styles.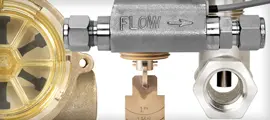 Flow Sensors
his product line ensures effective and accurate measurements of both conductive and non-conductive fluids and gases. These solutions are ideal for applications like conveyors, rotating equipment, gas sampling and distilling, water purification systems, semiconductor equipment, chemical processing, welders, machine tooling, and robotics.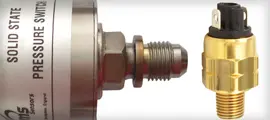 Pressure Sensors
With this rugged product portfolio, Gems addresses common customer measurement applications in hydraulics and pneumatics, oil and gas, water and wastewater treatment, machine tooling, OEM compressor and pump manufacturing, refrigeration systems, and in-process control operations.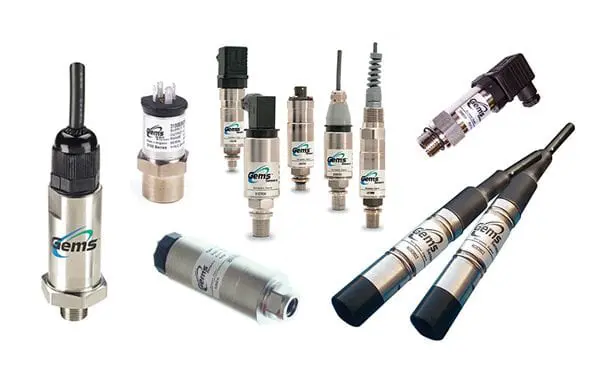 Pneumatic Sensors and Solenoid Valves
When your operation needs automatic flow control for liquid or gas, electromechanical solenoid valves are the optimal solutions for the job. The products are designed for rugged conditions, built with a bubble-tight plunger that delivers millions of cycles without failure.