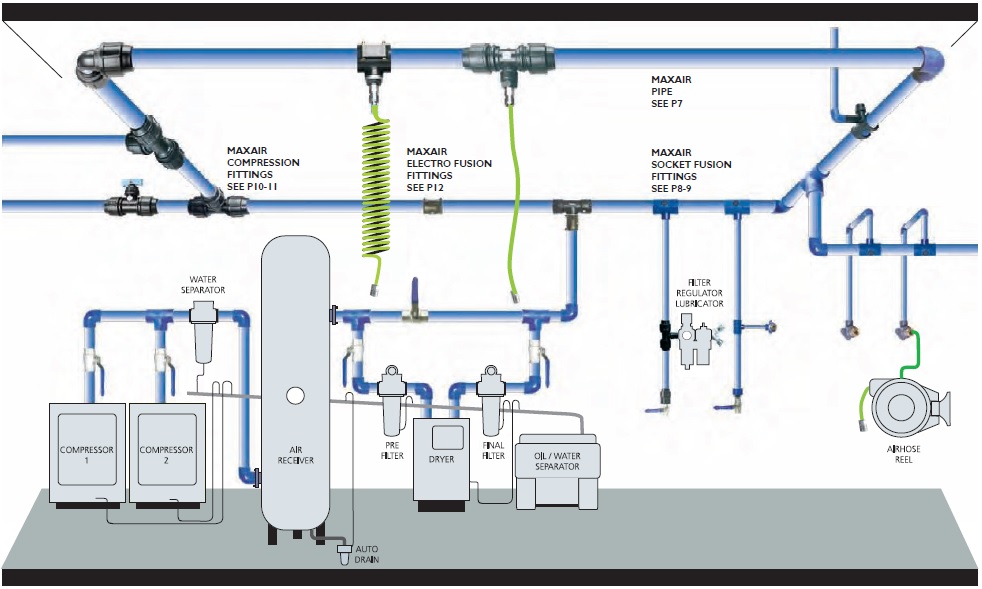 As temperatures and humidity rise throughout the summer months, it causes the air to become denser and hold more water. This water can cause catastrophic damage to the pneumatic components you rely on to automate your processes. You need to remove the water in your pneumatic system before it reaches your critical components. Water can clog your pneumatic filters and send your filters into bypass which means you're sending additional water and contaminants downstream into your valves and actuators. Once the water and contaminants reach your valves, the water can cause the internal spool seals to swell and stick. If a valve is unable to shift due to swelled seals your actuator isn't going to move and your process is shut down costing your valuable time in lost production. The additional water and contaminants also effect the seals and surfaces inside your actuators. The water can cause the seals inside the actuators to swell and stick and the contaminants can score the inside of your actuators causing internal leakage which will promote premature failure. We know no one wants downtime, especially during the hot summer months, so how do we prevent it?
Parker offers the P3TF bulk liquid separators to remove the bulk water in your system prior to all of your sensitive equipment. The P3TF units have a low pressure loss and are low maintenance and very efficient. The P3TF bulk liquid separators are installed immediately after your air compressor and before your air dryers pre-filter.
Since there are multiple port sizes you can also install them anywhere in your facility where you are finding bulk water in your airlines. Installing the Parker P3TF bulk separators will not only extend the life of your systems air dryer, but also extend the life of your pneumatic systems downstream by removing all of that bulk water before it gets to those sensitive pieces of equipment. The P3TF units are also epoxy coated inside and out for a more robust anti corrosion protection. (Parker's Air Prep Products)
Please contact us today to discuss your systems flow rate to help you size the P3TF unit that's just right for you and don't let your systems air system sweat out these hot summer months!
Pete Wehler
Key Account Manager/Automation Business Unit Manager
LinkedIn Profile
717-542-8422
[email protected]