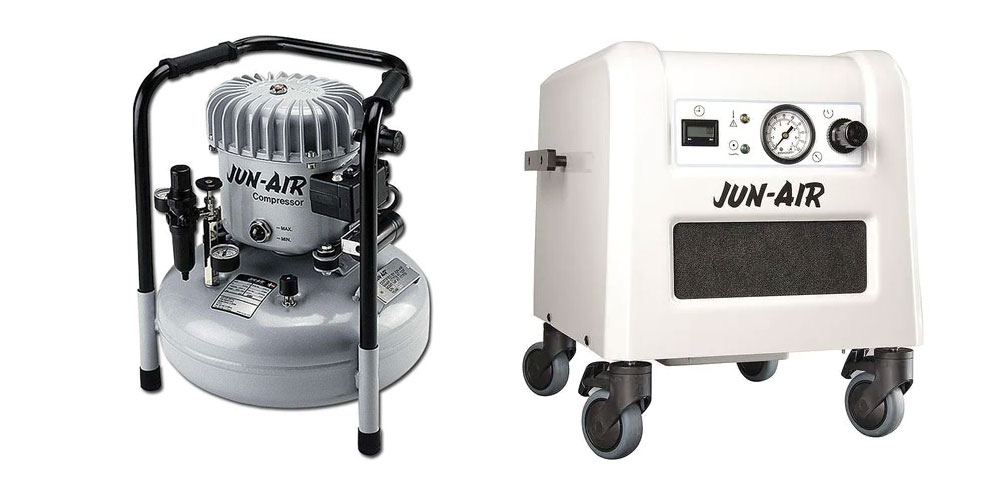 Vacuum pumps are a pretty big deal. They are used in a wide range of applications across industries. As of 2018, the vacuum pump market value was 2.12 billion and is projected to reach 3.31 billion by 2026.
The vacuum pump can be a critical component of many systems. But without the right one, havoc can ensue.
We're going to share with you all you need to know about GAST pump specifications. This should help to make sure you get the right GAST vacuum pump for the job.
Let's get to it.
GAST Pump Specifications
There are many brands of vacuum pumps. But GAST products may be the cream of the crop. They are well-known industry-wide for their durable construction and reliability.
We are proud to offer an extensive GAST line of air-moving products. They come in a broad range of types and sizes for pressure and vacuum generation. No matter what you are looking for, chances are, GAST has it.
Here are just a few of the GAST vacuum pumps for sale by us:
Gast Oilless Rocking Piston Air Compressors and Vacuum Pumps
Gast Vacuum Generators
Gast Regenair Regenerative Blowers
Gast Rotary Vane Air Compressors and Vacuum Pumps
SWC Oilless Linear Pumps
Gast Piston Air Compressors and Vacuum Pumps
Gast Diaphragm Air Compressors and Vacuum Pumps
The Right GAST Vacuum Pump for the Job
Now that you have an idea what products we offer, how do you pick the right one? The following points are very important to think about when considering a new vacuum pump.
Flow Rate
The flow rate of a vacuum pump is the volume of gas that it displaces in a given time frame.
This is marked by Q and is measured in the following units: m3/sec, m3/hr, or LPM.
In order to determine the flow rate most accurately, you will need to know the leakage and carryover vapor rates.
Vacuum Level
Knowing the vacuum level is very important. It will help you determine the type of GAST vacuum pump you require for the task at hand.
You should also check if the vacuum level is a requirement of the system itself. You will need to add a pressure drop between the vacuum and the pump suction if it is.
Operational Temperature
This is also very important as the operational temperature affects the overall health of a GAST vacuum pump. You will need to know the preferred temperature for optimal working conditions.
The pump pulls in the air/vapor from the system. Any temperature extremes will inevitably have a direct impact on the performance of the pump.
Determining the conditions in which you will be running your pump is important. GAST pump specifications will tell you the required protection and preferred temperatures for operation.
Material Compatibility
What chemicals are you using, and will the GAST vacuum pump work properly with them?
To start, consider the type of pump you will be using. As an example, dry vacuum pumps will work just fine whether you use acidic or corrosive vapors.
On the other hand, liquid ring vacuum pumps are suited for physical impurities and water vapor applications.
Required Lubricant
GAST vacuum pumps will typically require oil or lubricant. This helps to keep them functional and efficient. Lubricant allows the various components to work with less friction and can even determine the attainable vacuum level.
Lubrication serves to increase the lifespan of your vacuum pump. Each GAST vacuum pump requires different levels of lubrication. Today, there are even some models that require no oil.
A few things influence this factor—namely, the external working conditions and the type of pump.
Evacuation Time
This is the time it takes the pump to create the necessary vacuum in the required system.
Each application will require a different evacuation time. Some need longer, while some require shorter. Considering this GAST vacuum pump specification will serve you well in the long term.
Power
Something else to consider is the power necessary to run the GAST vacuum pump.
Efficiency is an important criterion no matter what you are using the vacuum pump for. Knowing how much power is required will help you select the correct control panel and budget for operational costs.
Controls of the Pump
How will the pump be controlled? Most models will either be manual or automatic. The style of controls will depend on the kind of system you have.
It's worth noting that automatic pumps tend to run more expensive. However, they are easier to operate, which results in less need for supervision.
The Reputation of the Manufacturer
You will also want to consider who made the vacuum pump. Because the vacuum pump plays such a vital role, you should always buy them from a reputable manufacturer.
GAST is well known for excellent products that last, and we are an authorized distributor of GAST vacuum pumps, accessories, and replacement parts.
Maintenance Cost
Before you buy a vacuum pump, check how much spare parts, maintenance, and replacements will run you.
The costs should, ideally, be well within your materials budget. While you're considering maintenance and parts costs, you may as well look at installation costs too.
Ready to Consult the Experts?
Now you know what to look for and what to think about when it comes to shopping for vacuum pumps. If you are unsure about which vacuum pump will best suit your enterprise, you should talk with an expert.
Our licensed professionals are ready and waiting. We will talk about all things GAST pump specifications with you until you feel confident about moving forward with your purchase.
We are so confident about our work and our products that we offer a 100% satisfaction guarantee. If you aren't completely satisfied with your purchase, we will do what it takes to make it right.
Check out our extensive line of GAST vacuum pumps for sale. We have something for all vacuum pump applications. And please feel free to contact us with any and all questions about GAST vacuum pump specifications.