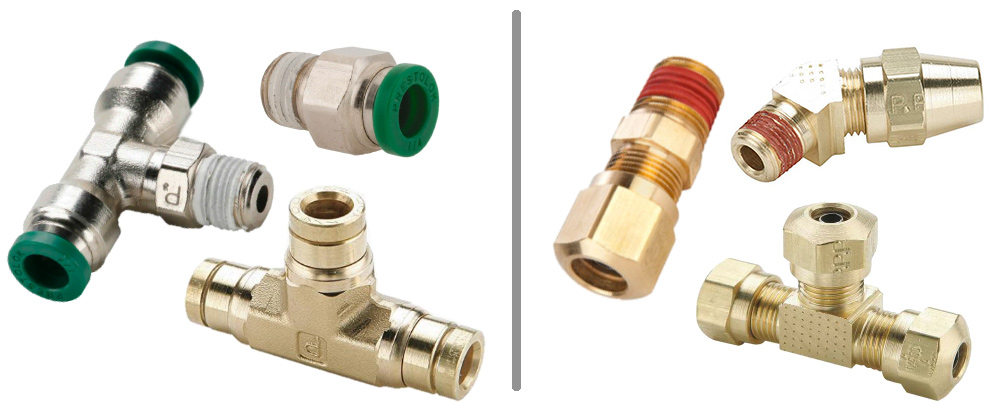 Push-in tube fittings offer many benefits. Quicker installation, less chance of leakage and lower maintenance. Their compact design is excellent to install in tight locations.
While compression fittings may be rated for higher working pressures, they normally consist of 3 pieces to install. Fitting body, compression sleeve, and nut. They require tools for installation and maintenance, where the push-in fittings don't need tools for maintenance once they are installed.
Compression fittings sometimes need to be retightened to prevent leaking over time. Push-in fittings rarely need readjusting and will usually remain leak-free.
While compression fittings may be less costly for initial purchase than push-in fittings, the ease of installation and less maintenance required for push-in fitting is a saving in the long-term.
Author – Doug Weaver
RG Group Store Manager
Lancaster