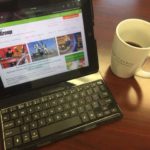 Online shopping has transformed the world of retail. It has altered the way people shop for everyday items. People aren't running out to the mall to do all their shopping. Instead, they are going online, placing orders, and getting them delivered directly to their house.
This change in shopping patterns has dramatically changed the way retail establishments distribute their products. And those changes will continue well into the future.
Where Sales are Made
The most obvious change in retail distribution is the drop in sales at brick-and-mortar stores. Fewer people are making their purchases in the store. Instead, they will visit the store so they can look at new merchandise. That allows them to try things on and check for quality. Then, instead of making the purchase at the register, they make the order online, at whatever retailer offers the best price.
Because of this change in customer behavior, retailers are developing multiple channels to engage customers. They promote the ability to order online, in store and from mobile devices. The goal is to give customers what they want when they want it. Customers now expect retailers to provide a consistent, fluid experiences across all their sales channels. This has greatly altered the way retailers design and manage their supply chains.
The Software Solutions Managing the Changes
To manage multiple sales channels, retailers have had to invest a lot into software solutions that connect everything together. These solutions interconnect all aspects of the retail sales and supply chain, from the stores to the websites to the distribution centers to the trucks moving products.
Expanding a Retailer's Footprint
In decades past, a retailer would have to build brick-and-mortar stores if they wanted to move into a new region. That would also require large investments in logistics and distribution centers. Those days are quickly passing.
Today, retailers can attract buyers from around the country, and even from around the world. It gives them the chance to expand their footprint without the investment in brick-and-mortar stores. They can work with fulfillment partners to distribute products to their online customers.
The role of brick-and-mortar stores is changing. Retailers use their physical stores to showcase targeted sections of their product mix. They focus the offerings on the local market to retain physical sales opportunities. The stores also provide a place where a consumer can come in and see what the chain has to offer. This helps the store sales as well as online channels.
How does this impact retail distribution? Retailers still send deliveries out to their stores, but each shipment includes fewer products. This drives up the cost of each item. Retailers are trying to offset the smaller shipments with being able to fulfill customer orders in new ways, like from store-to-store or distribution center to store. The difficulty is figuring out how to route these orders through an existing network.
Managing the Larger Numbers of Direct-to-Consumer Orders
Fulfillment centers are handing more and more direct to consumer orders. This is partially due to people ordering so much online, but it is also being driven by in-store sales of out-of-stock items. Many retailers are looking for new solutions on how to handle this increase in direct orders. They are evaluating their existing networks and looking at adding regional distribution centers to get closer to consumer locations.
The challenge is balancing the growth of e-commerce, the change in physical locations, and the distribution of products. Each one affects the other in numerous ways. One option many retailers are looking at is partnering with a 3PL to develop regional distribution centers. It is one-way retailers are managing this challenge.
Ben Reeder
E-Commerce and Digital Marketing Manager