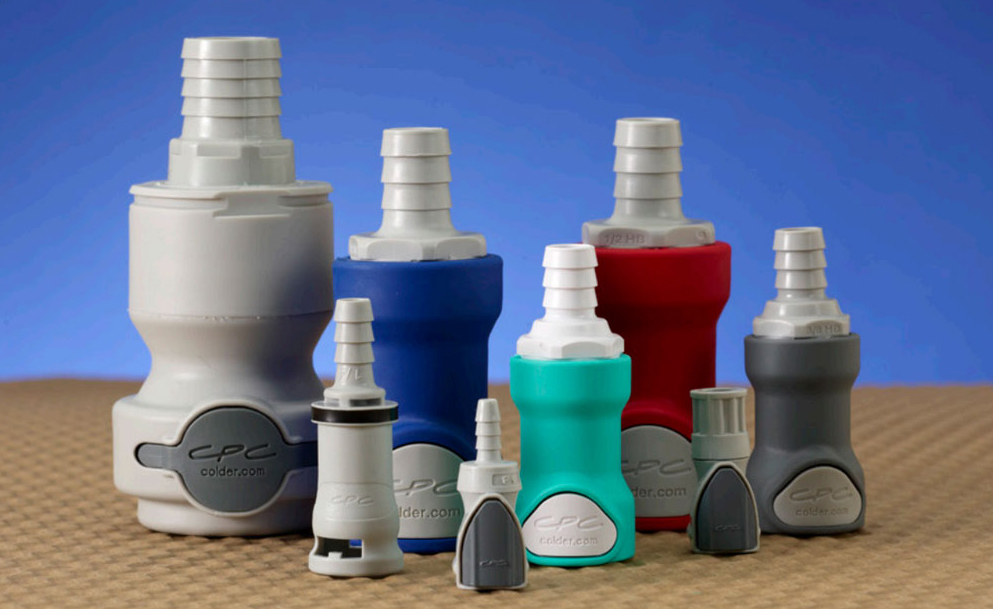 Taking care of your industrial equipment is easier when you have the right parts. Even parts as small as couplers make such a difference to your operation.
CPC quick disconnect technology saves time and hassle in any industry.
Consider the tips in this article to get the quick disconnect coupling service that you need.
These Couplers Are Used in a Variety of Industries
These couplers are the top choice for professionals in several lines of work. It's easy to find the best coupler since they're crafted with such precision.
Having sterile couplers lets you prevent contamination in your machinery. They're made with high standards and with materials that minimize bacteria and corrosion.
These couplers are also durable since they can withstand pressure levels of 100 PSI or more.
Quick Disconnect Coupling Technology Makes Your Work Seamless and More Productive
No couplers connect and disconnect quicker than these parts. This makes your workplace far more productive.
This ease of connection is useful because you minimize leaks in your operation.
The beverage industry is worth $2 trillion right now. Couplers are crucial to this and other industries. Several industries use quick disconnect coupling, including biopharmaceutical, automotive, and marine.
These industries experience leaks regularly. Switching to quick disconnect coupling is a quality investment and can prevent leaks.
They Are Lightweight and Feature Thermoplastic Materials
Quick disconnect couplers are lightweight and well-engineered.
Since they're so lightweight, you get a snug fit without it doing damage to your machines. You can maneuver in and out of tight spaces and install these parts without a problem.
They're also crafted with thermoplastic materials. Thermoplastics are excellent because they're versatile, durable, and lightweight. They are used in so many different industries because of the value that they provide.
Both the physical and chemical composition of these thermoplastics are an asset. They're versatile for different kinds of industrial work. These parts are resistant to mold. They also have low conductivity, and the strength to weight ratio is solid.
Thermoplastics varieties include acrylonitrile butadiene styrene (ABS), polymethyl methacrylate (PMMA), and Polycarbonates.
Research the composition of these thermoplastics. Take the time to find the correct fitting.
Many of the Coupling Connections are Genderless and Versatile
You will also appreciate just how versatile quick disconnect couplings are. It's easier to match a connection because many of these couplers are genderless.
Not having to worry about male or female connectors reduces time and makes mixing and matching much simpler.
This versatility makes placing orders easier and lets you shop for different brands. You'll have better control over your operating expenses.
Consider buying a warranty for every coupler that you purchase as well.
Repairing and Maintaining These Couplers is Straightforward and Simple
Quick disconnect coupling is useful because it doesn't require a great deal of technical experience.
You'll have the chance to install or uninstall thee couplers without having to locate intricate tools for the job. Quick disconnect coupling and uncoupling are straightforward for virtually all applications.
When you're able to more easily repair or maintain the coupler it'll last much longer. You won't have to worry about expensive repair calls making your operation more expensive.
These couplers minimize your company's operating costs. This allows for greater profit margins throughout the year.
They're Moisture and Impact Resistant
Keep in mind that quick disconnect couplings are also water-resistant. This prevents damage that can chip away at your machinery and its many parts.
Homeowners are filing more water damage claims in recent years. Industrial companies are also prioritizing water resistance.
Couplings come in close contact with fluids on a continuous basis. As such, it's only right that you choose materials that are moisture resistant.
These parts are also resistant to impact. They're often attached to machines that vibrate, so this shock resistance will keep its longevity.
The durability that you get from these parts makes them far more reliable. This reliability is a necessity since they are used in the medical industry and other important fields.
You Can Use Them For Hoses, Tubes, and Pipes
CPC couplings are also useful because you can connect them to several different kinds of parts. Some of these parts include tubes, pipes, and hoses.
Since these connections come in so many sizes and variations you'll need the couplers that fit them comfortably. Always know the specifications of each tube, pipe or hose, and examine the correct way to connect them.
This will help you to prevent your pipes and hoses from cracking or peeling. They'll last longer and make your entire processes safer and simpler.
Industrial machinery depends on hoses, tubes, and pipes. Adding couplers makes these parts far more reliable.
Find the Right Couplings For Your Industry
Using quick disconnect couplings protects your equipment and your entire operation.
If you work in an industry that uses these couplers it's important to find the correct fit. Search for the right shape and size and ask around for price estimates.
We happen to sell some of the best quick disconnect couplers that you will find for any industry.
Our company sells a little bit of everything. This includes hydraulic equipment, electromechanical systems, and fluid connectors.
You will see your business improve by leaps and bounds when you use the correct couplers.
We can sell you whatever you need when you're trying to do what's best for your industrial work.
Use our online contact form to request a quote on any couplers that you need.