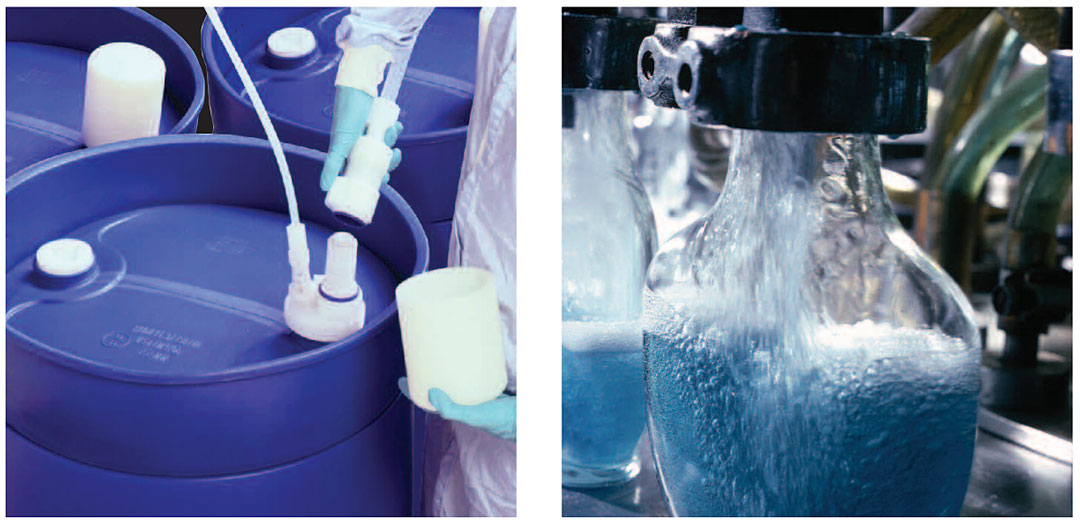 When you need quick connect and quick disconnect coupling solutions, you want products from a trusted manufacturer. CPC has the products for industry.
CPC stands for Colder Products Company. Colder Products offer many options with trademarked, global connections of superior quality to other coupling solutions.
To learn more about CPC's quality, especially its IdentiQuik Couplings, read this guide.
What Does CPC Stand For?
As a business, CPC manufactures quick connect and disconnect solutions for improving equipment design and functionality. Their solutions include precise hose barbs, built-in shutoff valves, push-button thumb valves, and more.
These solutions assist in several industries, such as:
Medical
Biopharmaceutical
Chemical handling
Electronic liquid cooling
Industrial
Printing
Food processing
CPC products offer high versatility, customizability, and enhance the usability of other product designs. As industry leaders, their plans offer superior quality, too.
CPC Intelligent Fluid Connections
Colder Products, such as IdentiQuik Couplings, are trademarked for their superior design. As intelligent fluid connections, they pioneer solutions for the one-use needs of medical and biopharmaceutical industries.
These fluid connectors come with RFID capability. Radio frequency communication of these CPC connectors occurs between two separate coupling halves attached to devices or fluid lines.
The RFID reader, housed in the body of the coupling, connects to the RFID tag. The tag is in the insert or passive half of the coupling.
CPC Connector Configurations
IdentiQuick couplings come in a wide array of sizes and configurations. CPC designed these connectors to allow for variability in flow capacity and spillage upon disconnect. Below, find a brief overview of some configuration specifications.
Highest Flow Capacity Coupling
The IdentiQuick UDC applies to bag in box, rigid bulk, and flexible bulk packaging systems. It comes with an automatic flush face valve and a large, shrouded thumb latch pad engineered for ease of use.
Chemical Resistant and Versatile
IdentiQuck PLC12 couplings include applications for flavor concentrates, cosmetic ingredients, laser cooling, and more. The propylene in these CPC connectors provides superior chemical resistance. The EPDM o-ring allows for more chemical compatibility, too.
Leak-Free Fluid Connections
The IdentiQuik NS coupling works well for large-format and inkjet printing. It also works well for blood analysis and other fluid connections with no room of spillage. Its drip-free connections keep operators safer, due to its chemically resistant composition.
Most Compact
IdentiQuik SMC includes applications for reagents, air lines, surgical irrigation, and other applications. Its engineered free rotation removes kinking and accidental connection issues.
Possible Applications of Colder Products' IdentiQuik Couplings
The CPC RFID Enabled IdentQuik Couplings offer many benefits for medical applications, with the ability to transfer patient data and more. Learn about these applications for specific industry use.
Connection Validation
CPC intelligent fluid connections offer connection validation. They also provide the ability to correct links in multiple port systems.
The RFID reader scans the tag in the insert, displaying what equipment attaches to what port. It also displays warnings to operators and can shut down equipment until errors are corrected.
Validating connections benefits patients. It ensures equipment is correctly connected to the correct ports. It also prevents any damage to expensive medical and biopharmaceutical systems.
Operational Control Settings
The RFID reader scans tags and communicates identification data on the insert tag. It can automatically set operating variables like flow rate, pressure, and operating time to match any connected devices to equipment ports.
Operational control benefits patients by significantly reducing the risk of operator error. In setting operational controls, the intelligent CPC connector also prevents harm to the output and equipment used.
Usage Control
The usage control of CPC IdentiQuik Couplings enforces single-use or limited-use consumable devices. The controller tells the RFID reader to tag each connection of the limited-used device to equipment. It tracks the amount of time used, too.
When the number of uses is reached, the controller communicates the end of life for the connected device. This reduces damage to connected equipment and process outputs. It also protects patients from harm.
Media Validation
Media validation in CPC connectors prevents lesser consumable media from damaging connected equipment. The RFID reader scans identification data on the tag and verifies the approved media or device as connected to equipment.
This reduces the risk to equipment, patients, and process outputs. It also provides brand protection.
General Track and Trace
A general track and trace of RFID data maintain accurate records of process steps when using CPC connectors. Media, placed in a container with an RFID tag, connect to various equipment pieces through process steps. These steps include adding ingredients, mix, culture, and curing.
The reader records data to the tag, communicating completion of each process step. This automated electronic recording eliminates recording errors and the need for paper documentation of processes.
Patient Track and Trace
Specifically, for the medical industry, patient track and trace applications of CPC products offer much. They ensure the correct garment, cuff, tool, and other devices are used and disposed of at the end of the device life.
The RFID tag, attached to a patient's garment or cuff, records patient data to the tag at first use. Each time the tag is used, the reader reports tag identification and usage data to the controller. This verifies media validation and usage control.
Patient track and trace ensure correct device use by patients. It also ensures devices do not exceed their usefulness.
Where to Purchase CPC Products
You can purchase Colder Products through any licensed distributor. To learn more about other CPC products and solutions, you can contact an expert at RG Group.
Consult us to learn more about their standard products or custom design solutions. Contact us by phone or email any of your questions to [email protected].